5 days ago
Due to conditions which have occurred recently in the water system, The Texas Commission on Environmental Quality has required the system to notify all customers to boil their water prior to consumption.
Update: The order has been rescinded.
Wednesday, December 4
Wood County has paid Dallas attorney Joe Shearin part of the fees he claims the county owes him for expenses incurred when he was serving as attorney pro tem. The expenses date back to when Shearin was working on the cases of former Wood County Sheriff Jim Brown and his former Chief Deputy, Miles Tucker.
Wednesday, December 4
Mineola ISD board of trustees have narrowed down the 45 superintendent applications to six candidates. The first round of interviews was held Dec. 2, 3, and 5.
Wednesday, December 4
The city of Mineola received its largest hotel-motel occupancy tax check from the state in the third quarter of 2019, the city council learned Monday, Nov. 25.
Wednesday, December 4
The field for Wood County sheriff continues to get more crowded, and one commissioner seat will be contested.
Wednesday, December 4
The Quitman-Lake Fork Kiwanis Club presents this year's Christmas parade Saturday, Dec. 7 with the theme "A Fantasy Christmas." The parade route starts at Quitman High School and ends at Jim Hogg City Park.
Wednesday, December 4
Christmastime is magical in Mineola. Lights are twinkling and shop windows are decorated to prepare for the happiest time of year. Mineola has activities and events to keep you in the holiday spirit all month long.
the week in wood county
what is happening


Wednesday, December 4

Experience the warm feelings and happiness of a 'Country Cottage Christmas' with family and friends as the Mineola Landmark Commission and …

Wednesday, December 4

The Erwins will be returning to Lake Country Bible Church in Mineola on Dec. 13 at 7:30 p.m. to present their new CD album titled "What …

Wednesday, December 4

The Border Lows, local chapter of "Loners on Wheels," will have its monthly camp out Dec. 11-15 at Texarkana RV Park, 5000 US Hwy. 59, …

Wednesday, December 4

Only three more performances are left for Lake Country Playhouse's holiday offering, "Christmas Belles." Directed by Randy Parrish, …

Wednesday, December 4

Step back in time this month and savor the simple pleasures of the holiday season during two events at the 1869 Stinson House – a home tour …

Wednesday, December 4

Texas Youth Hunting Program will hold a Youth Hunt on Dec. 21-22 and Jan. 18-19 at the Mineola Nature Preserve. The Preserve will be closed …
Obituaries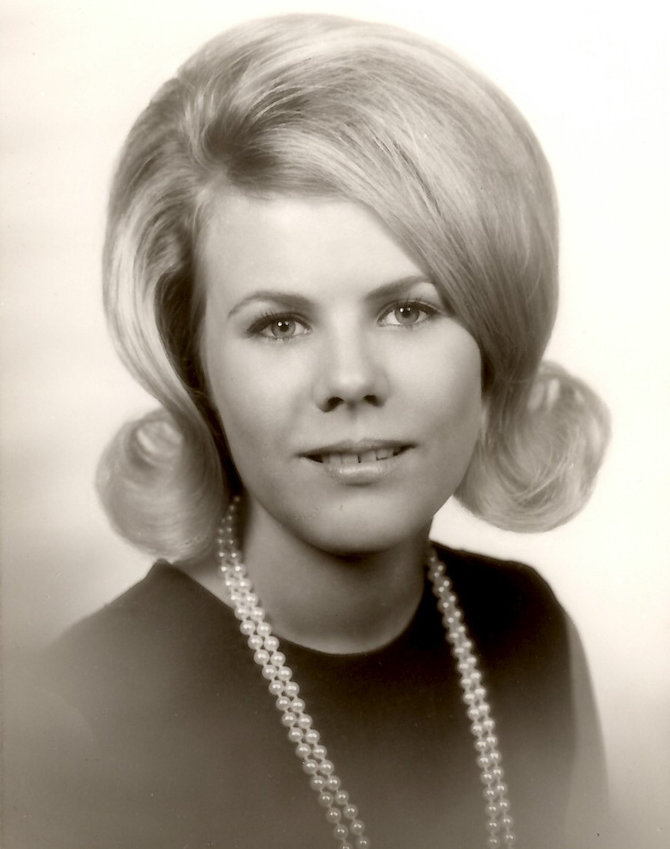 Wednesday, December 4
Harriet Ann Windom, 73 of Quitman passed away Nov. 15, 2019. "Ann" was born in Dallas on March 8, 1946 as the youngest of two children to Mary Ella and Al Hamilton.
Wednesday, December 4
Funeral services for Courtney Jean Cline Mendez, 30, and Benjamin Mendez, Jr., 34, of Mineola, will be 11 a.m. Friday, Dec. 6, 2019 at the Croley Funeral Home Chapel in Gladewater.
Wednesday, December 4
Graveside services for Oleta May Holt, 87, of Mineola, were scheduled for 2 p.m. Wednesday, Dec. 4, 2019 at the Harris Chapel Cemetery near Lindale.
Wednesday, December 4
Bessie Lorene Pinto passed away on Tuesday, Nov. 26, 2019. She was born on Saturday, June 18, 1927 in Telephone to the late Charlie and Minnie Penuel Griffin.
Wednesday, December 4
Elizabeth "Beth" Gail McCrary Stevenson, 98, of Mineola passed away Nov. 23, 2019 in Mineola. She was born Oct. 9, 1921 in Hall County to Marcus and Mary Heard McCrary.
Wednesday, December 4
Billy Backstrom Trigg was born to Viola Jane and William Stanson Trigg on Jan. 9, 1925 in Clara, Miss.
E-edition